The Bean Family
Event
12/20/18
Babies
Who doesn't love interacting with a baby? Our youngest grandson is in the area over Christmas and he brings smiles to all faces.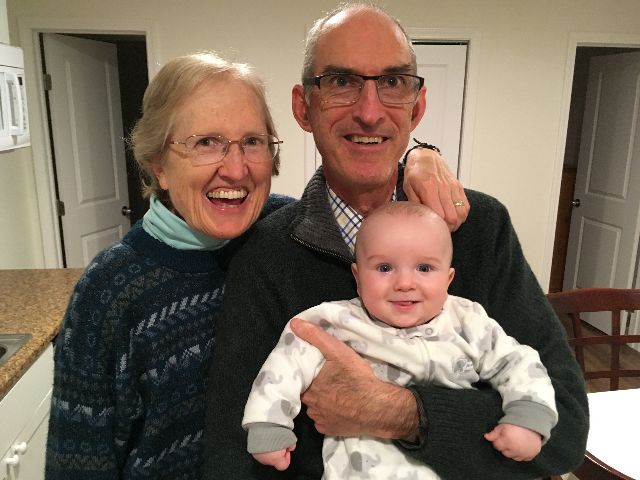 Babies are so non-threatening. It reminds us of our first year living in a Quechua village. We were scary, but baby Emily was an attention grabber. People weren't afraid of the helpless little blond baby.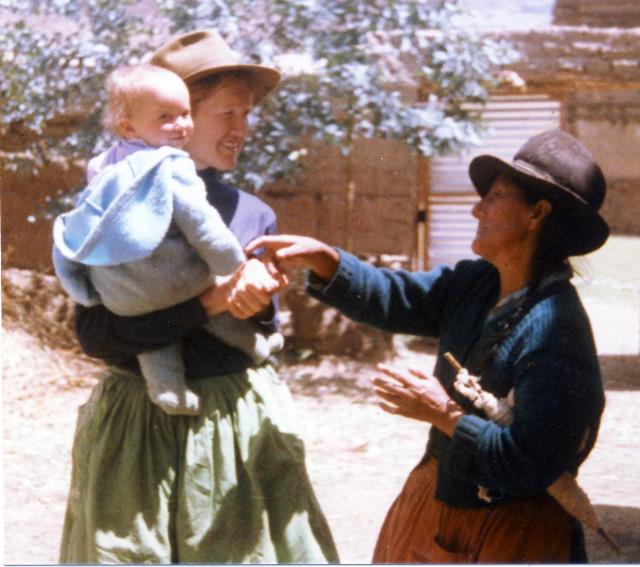 Not scary
(thanks to Phillip Yancey in Meet the Bible, p. 405) Ever noticed in the Bible how often an angel has to start by saying "Don't be afraid"? It is a scary thing to meet the supernatural face to face.
So, what did God do when he came to earth? He appeared in the least threatening way possible. What could be less scary than a baby? A newborn baby, at that.
Merry Christmas
A very Merry Christmas to you from us and from the Quechua speaking church in central Peru, still waiting to receive the complete Bible in their heart language.
Praises and prayer requests
Praise: for all the people working on, contributing to and praying for the publication of these Quechua Bibles. There's not been any new word regarding progress in the publication process since we last wrote.
Pray: for patience for everyone waiting.
Praise: for more opportunities to speak about Bible translation in the month of January. Pray that youth, in particular, will be challenged to consider serving God outside their comfort zone.
Pray: for God to grow us and be glorified in us, in the Quechua-speaking church, and in his worldwide church.
Mark & Patti
---