Parkside News
Event
05/07/21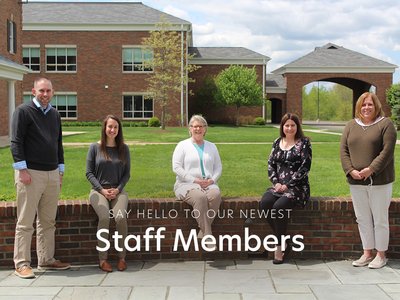 We'd like to introduce you to the newest members of the Parkside team! Pictured above, from left to right:   
Addam Skelly, IT Manager   
Casey Poe, Student Ministry Coordinator 
Donna Kovar, Accounting Manager 
Mandy McClendon, Administrative Assistant 
Cairn Novak, Administrative Assistant 

Addam Skelly joined the Parkside team in August 2019 as our IT Manager.  Addam has made several improvements to the technological infrastructure of Parkside and has used his training in cyber security to make sure our systems remain protected.

Casey Poe joined the Student Ministry team in August 2020. Along with coordinating all student-related event details, helping launch the Parkside Parent Podcast, she is an integral part of caring for the student ministry young women.

Donna Kovar joined the Parkside team as the Accounting Manager in June of 2020, having previously worked in accounting at Truth For Life.  

Mandy McClendon began her time as an Administrative Assistant in March 2020. With a master's degree in Curriculum and Instruction, Mandy is a great fit to assist with the Children's Ministry and Special Needs ministry.

Cairn Novak is a familiar face, having worked many years ago at Parkside as an Administrative Assistant. She joined us again in March of this year from Shoreline, where she served for six years as the church's administrative assistant.  
 
---
Congratulations Sandy Mansell!
Sandy Mansell retired in March 2021 after 14 years of serving Parkside Church as an Administrative Assistant. Congregants benefitted from her work every Sunday when they received a printed bulletin. Sandy also helped with the details of the Basics Conference for many years, along with serving many other ministries. We thank Sandy for her faithful service to Parkside Church and look forward to what the Lord has for her next.
---