Parkside News
Event
07/16/20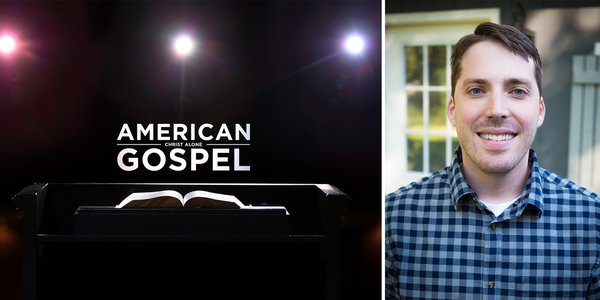 An Interview with Brandon Kimber, Filmmaker and Parkside member 

A Question of Faith
For local documentary filmmaker Brandon Kimber, growing up in a church environment didn't mean that he was hearing the gospel. In the church of his childhood, he heard that everyone deserves health and wealth, or that man is on par with God, and these distorted views of Christianity left him confused and questioning. Was Christianity Jesus plus the American Dream? Or Jesus plus wealth? Or was it different than that?
After listening to a sermon in college, Brandon started to see the true gospel come into focus. As he began to understand the gospel in a way that people around him were not, Brandon felt he needed a tool that would not only help him, but also help others communicate this truth.        
Through his work as creative director at Transition Studios, he began work on a multi-year passion project that would exceed his expectations. The project became a full-length documentary called American Gospel: Christ Alone, released in 2018. Throughout the film, Brandon set out to establish a clear foundation and definition of the biblical gospel while confronting the false teachings of the Word of Faith (Prosperity Gospel) movement. After conducting more than 50 interviews, Brandon realized he had enough material to create a sequel, American Gospel: Christ Crucified, which was released this past April. He is currently working on a third film, with plans for release at the end of 2021.

An Overwhelming Response
In the last two years, and especially throughout the last six months of the COVID pandemic, Brandon and the team at Transition Studios have seen an enormous outpouring of support. "We've gained over 10,000 likes on Facebook," said Brandon. "We've seen everything from encouragement, to criticism, to questions. People are looking for healthy churches. Many of the pastors featured in the film have told me that their churches have gained new members because of the film."
American Gospel: Christ Alone is now subtitled in 18 languages, with plans to release a Spanish voiceover version soon. "[We've seen that] it's not just an American problem," he said. "I'm amazed at how the Lord has used this. I've seen hundreds of people saying that their view of the gospel has changed."
In his review of the first documentary, Tim Challies said that viewers "will hear the true and saving gospel of Christ's atoning death and resurrection. They will be equipped to resist and refute what is wrong and to explain and celebrate what is so much better." 
If the first film examines the error in adding to the gospel message, the second film, American Gospel: Christ Crucified, looks at the dangers in subtracting from it. "The American Gospel is not a good thing," said Brandon. "It's not Christ plus health, wealth, or works. The gospel is Christ alone."
American Gospel: Christ Alone is currently available on Netflix through October, and both films are available for rent on all other major streaming platforms. DVDs of the films are available on Amazon as well as on their website.

More About the Filmmaker
Brandon has had a lifelong interest in films—beginning with the first two Home Alone movies, which he remade with his brothers when he was a child. "Our process was shooting everything in the order that it should appear in the film. I didn't have the foresight to know about editing," recalled Brandon. "That's what messed up the third one. I stood outside for months waiting to get a shot of an airplane. By that time, the seasons had changed and continuity was lost." 
Brandon and his wife, Stacey, have four children and have been attending Parkside Church for the past two years. Brandon has worked on documentary films and television including, White Boy, A Murder in the Park, and Crime Stoppers Case Files.
---