Grieving with Hope
Event
01/31/19
Location: The Venue at Parkside Church
Start Time: Mon 1, April 2019, 1 p.m.
End Time: Sat 13, April 2019, 3 p.m.

If you have experienced the loss of a husband, please join us on Saturday, April 13 at 10:00 am in the Venue for a time of encouragement, fellowship and hope. Our guest speaker and performer will be vocalist Tampa Lann-Murphy.
There is no cost to attend but, registration is requested.
About the Speaker: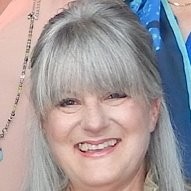 Tampa Lann-Murphy had a long career in music as a singer for commercial jingles and movie soundtracks, and also toured as a background vocalist for the Bee Gees. She was the Worship and Music Coordinator for Parkside Church in Bainbridge for 9 years before becoming the Worship and Music Director for Christ Community Church in 2005. Tampa was married many years to musician Mike Murphy, who succombed to a lung complication and went to be with the Lord in April, 2006. Tampa is now retired and lives in Hudson, OH.
Register
---