Vacation Bible School
Each summer children ages 4 through grade 5 have the opportunity to hear excellent teaching from God's Word during a fun-filled week. A central Bible theme, combined with an "adventure" theme make for an exciting week of evangelism and discipleship. Meaningful music, creative crafts and super skits are just some of the great activities children enjoy as they learn what it means to have faith in Christ.
Posted on Mon 11, August 2014
Event information
Start Time:

Mon, Aug 11, 2014, 12:50 p.m.



End Time:

Mon, Aug 31, 2015, midnight



Registration:



For safety & security reasons, every child (birth-5th grade) who participates in any of our children's ministries must be registered.
more >
Posted on Mon 23, June 2014
It is hard to believe that VBS Space Probe 2014 has come to an end. We've had a week filled with laughter, learning, and lots of love. The love we have shared with one another--kids to kids, leaders to kids, and leaders to leaders pales in comparison to the love that our Almighty Creator has shown to each of us through His Son, the Lord Jesus Christ.
more >
Posted on Mon 16, June 2014
Is your child attending Space Probe VBS? Have you always wondered what we do at VBS? You're invited to find out at our annual Family Celebration Night on Thursday, June 19!
more >
Coordinators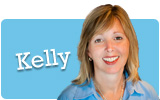 Coordinator Name

Kelly Coy