Vacation Bible Camp
Each summer children ages 4 through grade 5 have the opportunity to hear excellent teaching from God's Word during a fun-filled week. A central Bible theme, combined with an "adventure" theme make for an exciting week of evangelism and discipleship. Meaningful music, creative crafts and super skits are just some of the great activities children enjoy as they learn what it means to have faith in Christ.
Posted on Thu 10, December 2015
Posted on Fri 12, June 2015
Pre-registration for Vacation Bible School is now closed. HOWEVER, REGISTRATION WILL RE-OPEN ON MONDAY, JUNE 15 AT 8:15am IN THE CHILDREN'S WING.
If you didn't get registered, don't worry! We take new kids even on the last day of VBS.
more >
Posted on Fri 5, June 2015
VBS pre-registration is OPEN until Thursday, June 11. Don't miss out on the opportunity to pick up your materials in advance!
more >
Coordinators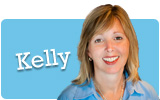 Coordinator Name

Kelly Coy