Sojourners
Sojourners
Welcome to Sojourners, a ministry for anyone in the second half of life. We believe that now is the time to hit full stride in our Christian walks- passing on the lessons we've learned, continuing to grow and change, and setting an example for the next generation.
The boys of summer are back!

All are invited to an evening at Canal Park in Akron to cheer on the Akron Rubber Ducks baseball team on Friday, May 26 as they take on the Bowie Baysox. Game time is at 6:35 pm.

We have reserved The Duck Club suite for this event. The Duck Club features a chef-driven catering menu, state-of-the-art AV and unprecedented views of Canal Park. Seating for the game is located in the club area and includes both indoor and outdoor patio choices. Cost is $33.00 per person. Dinner will be served beginning at 5:30 pm. Event will take place rain or shine.

Register

Friendship: it's one of the simplest of human relationships in comparison to marriage or family relationships, yet it's one of the least understood and practiced. For all of our progress in making connections through Facebook, Twitter, and other social media, people are consistently experiencing loneliness and growing disenchanted with the whole notion of friendship.

Register

Join us for the first Sojourners event of 2017! Adults in the second of life are invited to a free pancake breakfast on Saturday, March 18 provided by the kids and parents involved in our GEO Kidz ministry. The breakfast will take place at 9am in The Venue.
Coordinators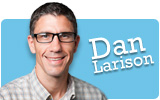 Dan Larison