Finding Freedom
Event
10/12/15
Location: Room A203
Start Time: Thu 28, Jan. 2016, 10 p.m.
End Time: Thu 31, March 2016, 11:30 p.m.

Finding Freedom is a 10-week discussion group for those struggling to experience freedom in Christ, whether from unhelpful patterns in their life or severe addiction.
A new session of our Finding Freedom care group begins on Thursday, January 28, at 7pm in Room A203. There is no cost or registration required.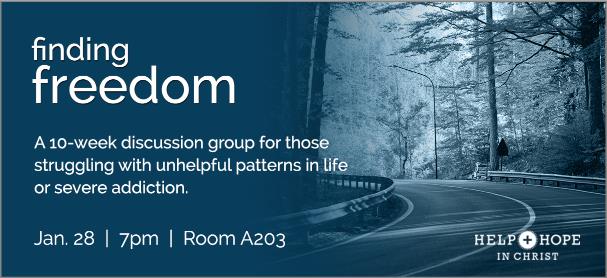 ---