Sojourners
Event
03/08/19
Location: Parkside Church Commons
Start Time: Fri 26, April 2019, 9:30 p.m.
End Time: Fri 26, April 2019, 11:30 p.m.

Join us on April 26 at 6:30 pm for dinner, followed by a presentation from Parkside missionaries, Mike & Joan Ross. Mike is a pilot with Missions Aviation Fellowship (MAF) and he & Joan have served for the last several years in Oaxaca, Mexico.
Cost is $10.00 per person. 
Register online below or pick-up a registration form from any information center beginning March 24. A registration table will also be outside the Venue on Sunday morning, April 21.
About Mike & Joan Ross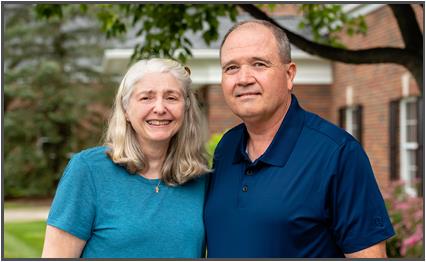 We count it a privilege to work alongside a great Mexican team serving some of the neediest people in Oaxaca. Our flying with Mission Aviation Fellowship opens doors for the Gospel in isolated indigenous communities and provides opportunities to encourage new believers who face open opposition to their faith.
As a team we do multiple flights on a daily basis. We collaborate with the Oaxacan government to move critically ill patients to the hospital in the City of Oaxaca. Our Chaplain, who is also a trained Social Worker, accompanies the patient in the ambulance from the airport to the hospital and advocates for the patient while praying with and witnessing to the family. We often receive invitations to visit the patients in their homes back in their communities once they are released from the hospital.
Ten years ago we were invited to help participate in a new church plant. We are thankful that evangelistic Bible studies have borne fruit and it continues to grow.
Register
---