Basics Conference
Basics is our annual conference for pastors and Christian workers. Each year, pastors, church leaders, and seminarians are invited to join Alistair Begg & a number of guest speakers for 3 days as we reflect together on the challenges, responsibilities, and privileges that face the modern church. Basics is for men: pastors, missionaries, evangelists, and Christian workers or those training for such roles.
The 2015 Conference is full.
Sign up for e-mail updates -> Basics Conference e-mail
Posted on Fri 17, April 2015
Posted on Fri 20, March 2015
Each year Parkside Church welcomes more than 1,000 pastors and Christian workers from around the world for a time of learning, inspiration, and rejuvenation. With so many guests visiting our church home for this three-day event, from May 11-13, we need your help.

If you are looking for a way to serve, consider volunteering for our pastors conference which is a great way to connect with other Parksiders and a unique opportunity to meet and serve our brothers in Christ from across the country and around the world. If you've served in the past, thank you for your dedicated service and hope to see you again this year!



more >
Posted on Mon 19, May 2014
Mark your calendar for Basics Conference 2015 on May 11-13. The conference for pastors will be hosted by Alistair Begg, with Tim Keller and David Robertson. Early registration will open in October and additional details will be posted in the coming months. The conference mailer is scheduled to go out at the beginning of 2015. Registration will close on May 4, 2015.
more >
Coordinators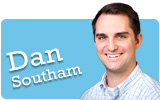 Coordinator Name

Dan Southam
Phone

440.543.1212